Volunteering
Please call or text (405) 317-6785 to volunteer!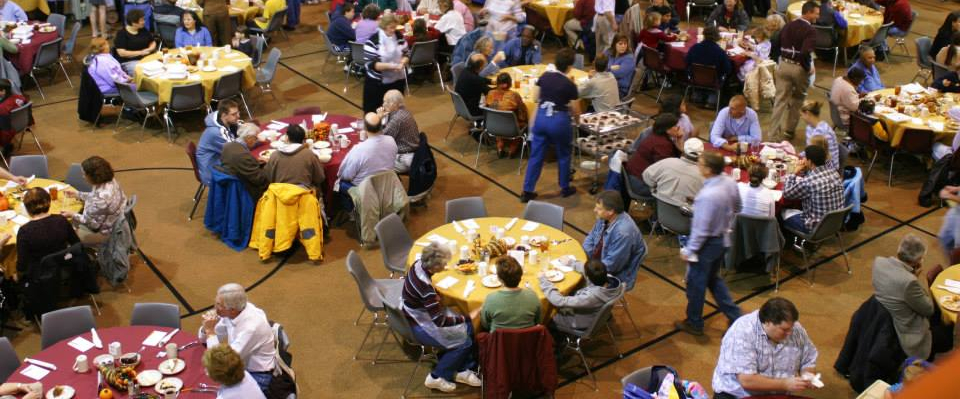 Volunteer Scheduling Needs
Thanksgiving Day, All Day
(two-hour shifts starting at 7:00 AM)
Dishwashers -- must be 18 years or older
Thanksgiving Day, 7:30 AM - 9:00 AM
4 pie cutters and boxers
8 kitchen staff (must have experience and be interviewed!)
4 cranberry openers
2 additional set-up staff
Thanksgiving Day, 8:00 AM - 9:00 AM
20 runners and setup staff
Thanksgiving Day, 10:00 AM - 11:30 AM
Thanksgiving Day, 11:30 AM - 1:00 PM
20 servers total--
 - 4 to take orders
 - 4 to run orders out
 - 8 to serve
 - 4 to bag items
Thanksgiving Day, 12:30 PM
10 kitchen cleaners and runners
(to return supplies to First Presbyterian Church)
What about the Wednesday before Thanksgiving?
We don't know what time we're going to be moving quite yet-- we need a group of volunteers that can be flexible that day so that we can set a time.
How do I sign up to volunteer?
We're glad you asked! Please call or text us at (405) 317-6785 to sign up.